Toso Horsetrucks are distributors of the Belgian premium brand Krismar. We have extensive experience of selling horse trucks on the Swedish market and are happy to help you find the perfect horse truck.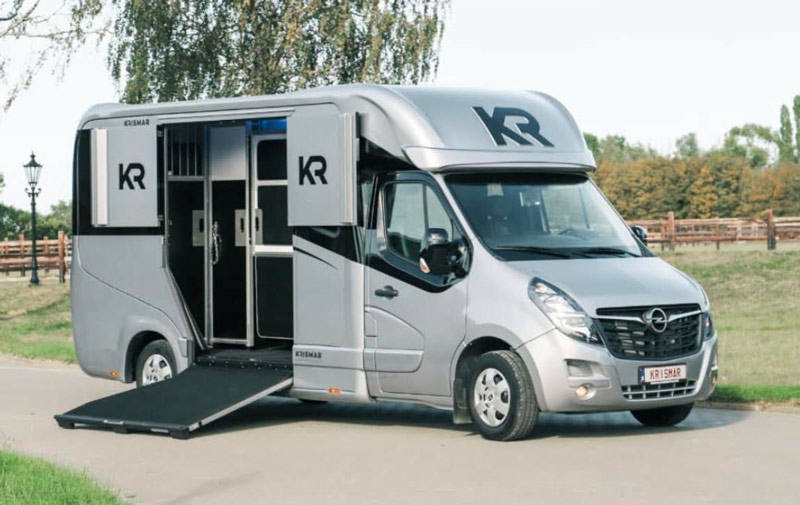 We are proud distributor of Krismar Horsetrucks in Sweden. Thanks to Krismar's high quality and wide product range of 2-horse trucks for B driving licenses, we have a product for every need.
For more information and advice – contact us today!
Another nice reference from Krismar Horsetrucks
We decorate your vehicle
according to your wishes
Always with the horses
in focus
With our help, the choice becomes easy and the need clear. Do not hesitate to contact you today for professional advice.
The right horse for the right rider at the right time creates the conditions for joy and development.
Close cooperation, close feedback and help in every part of training makes it both more fun and more developing
As part of our team, you have the opportunity to participate in first class shows around Sweden and Europe with full presence and support from us.
It all started 2019
In 2019, Toso Showjumping was started, but our experiences have been gathered for many years before that. Our competence lies in finding horses with the potential for international jumping at the highest level to see them develop with the right training and patience.
Now it is combined with a unique training concept for equestrian who want to reach the goal of their dreams.